How to Market and Sell Passive Houses
(and Other High- Performance Homes)

Guiding your clients to higher standards


You're ready for a new strategy.
Create a clear, custom plan for your marketing and sales process, attract the clients you want and close on the projects you're actually excited about!
This course is for you,
IF

…
You want to share the advantages and benefits of high performance homes

You are losing jobs to contractors who offer lower up-front costs, and you don't want to go negative

You want insights and advice from successful high-performance builders

You're not quite sure which points to hit (and when) in your sales process

Your sales conversations go well - until you get to the costs

You want to build more trust with your clients throughout the sales process
IT'S TIME TO RETHINK YOUR APPROACH.

Increase your quality of leads and conversion rates with concrete actions

Templates, FAQ's and scripts to prepare you for pivotal sales calls

Real value and insight delivered efficiently:
(easy-to-follow video lessons and downloadable resources)
REAL WORLD TESTED
You'll learn exactly the steps we take to successfully sell Passive Houses (and other high-performance homes!) This course distills the entire process down to what is really important, so you can put your authentic stamp on it and close with integrity and confidence.
THE SALE STARTS LONG BEFORE THE SALES CALL
Selling a Passive House build doesn't start with a client call. This course will walk you through the detailed preparations to make and points to consider, so you know what you need to accomplish at each stage - from preparation to conversation - to client satisfaction.
YOU NEED A BETTER STRATEGY TO ATTRACT BETTER LEADS.

TAKE ACTION AND START TODAY.
MAYBE YOU'VE BEEN A LITTLE RESISTANT...
You mean you don't have endless time to spend taking courses and thinking about advertising?
You're not sure where to start.

this course walks you clearly through a logical process, with short video lessons, worksheets, scripts, templates and more.
You don't want to build something you can't maintain.
start where you are: Enjoy flexibility and create a system uniquely for you that works with the resources you have.
You know you need to try a new approach.
what got you here won't get you there - this course will aid you in your progress. maintain authenticity and control over your schedule while getting support.
Meet the instructor
CASEY GREY
Casey is the founder of the award-winning sustainable building company, The Conscious Builder, the host of The Conscious Builder Podcast and The Conscious Builder Show on YouTube.
​Casey brings almost two decades of experience to the construction industry and over a decade of experience running, owning and growing multiple businesses while staying committed to his wife and son. He and his team are on a mission to help people build homes, businesses and lives in a more conscious, sustainable manner.


[Casey Grey] is very skilled and committed to client service. He is very up-to-date in his knowledge and very sound in his techniques[...] Casey has has built a strong team and he manages them very well. The work has been done meticulously and to a very high quality. Casey is very sound in his contracting practices and systems. He delivers on time and on budget. He builds relationships as well as homes! Very impressed.
brettel dawson, construction client
HOW TO MARKET AND SELL PASSIVE HOUSES (and Other High-Performance Homes)
Proven strategies to attract your ideal clients and close sales on high-performance builds.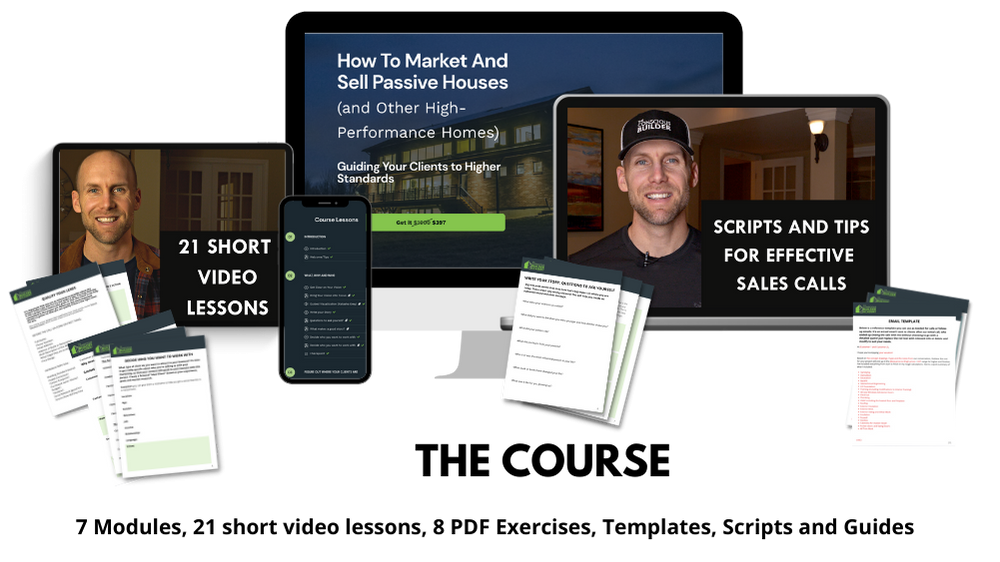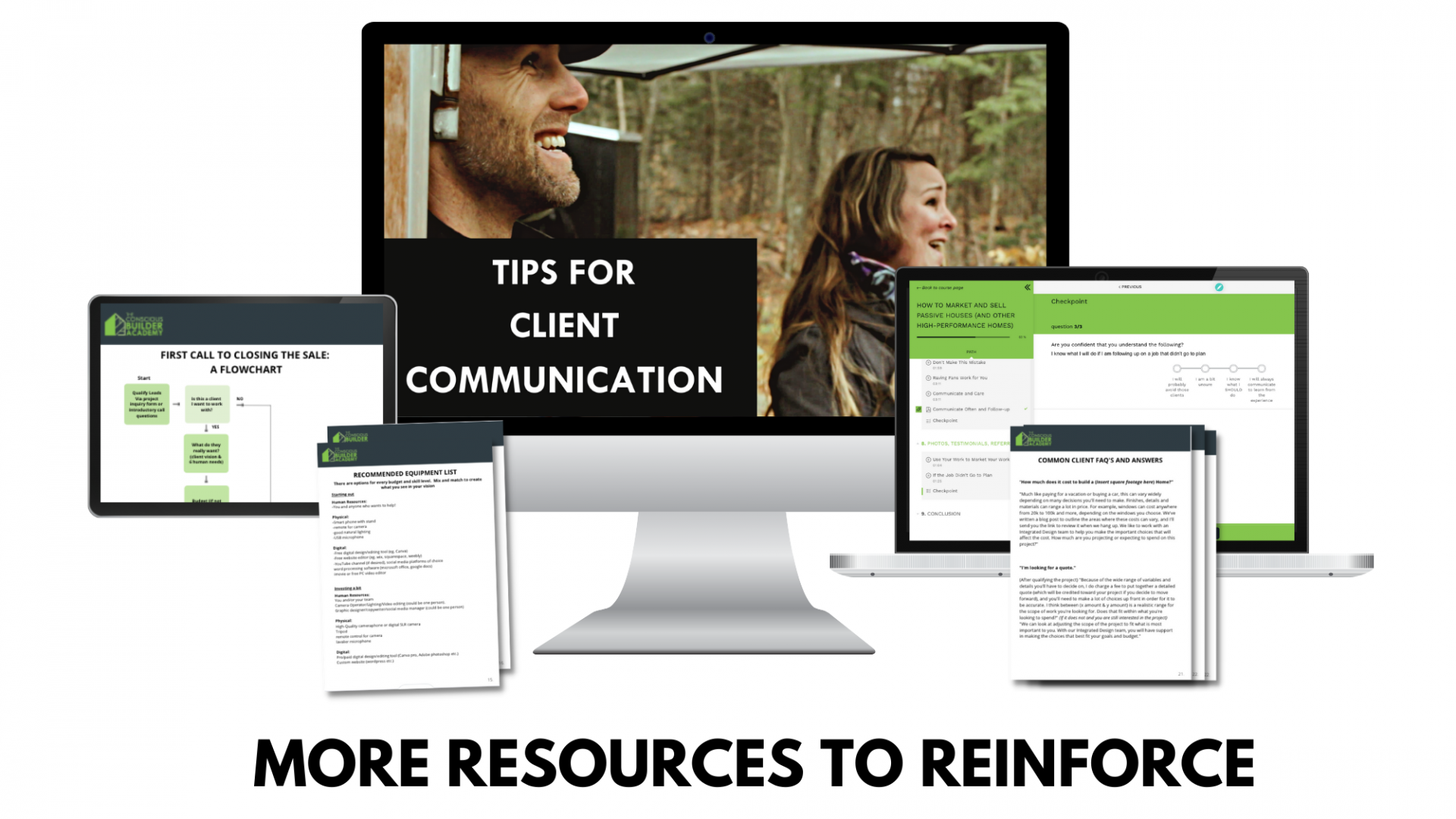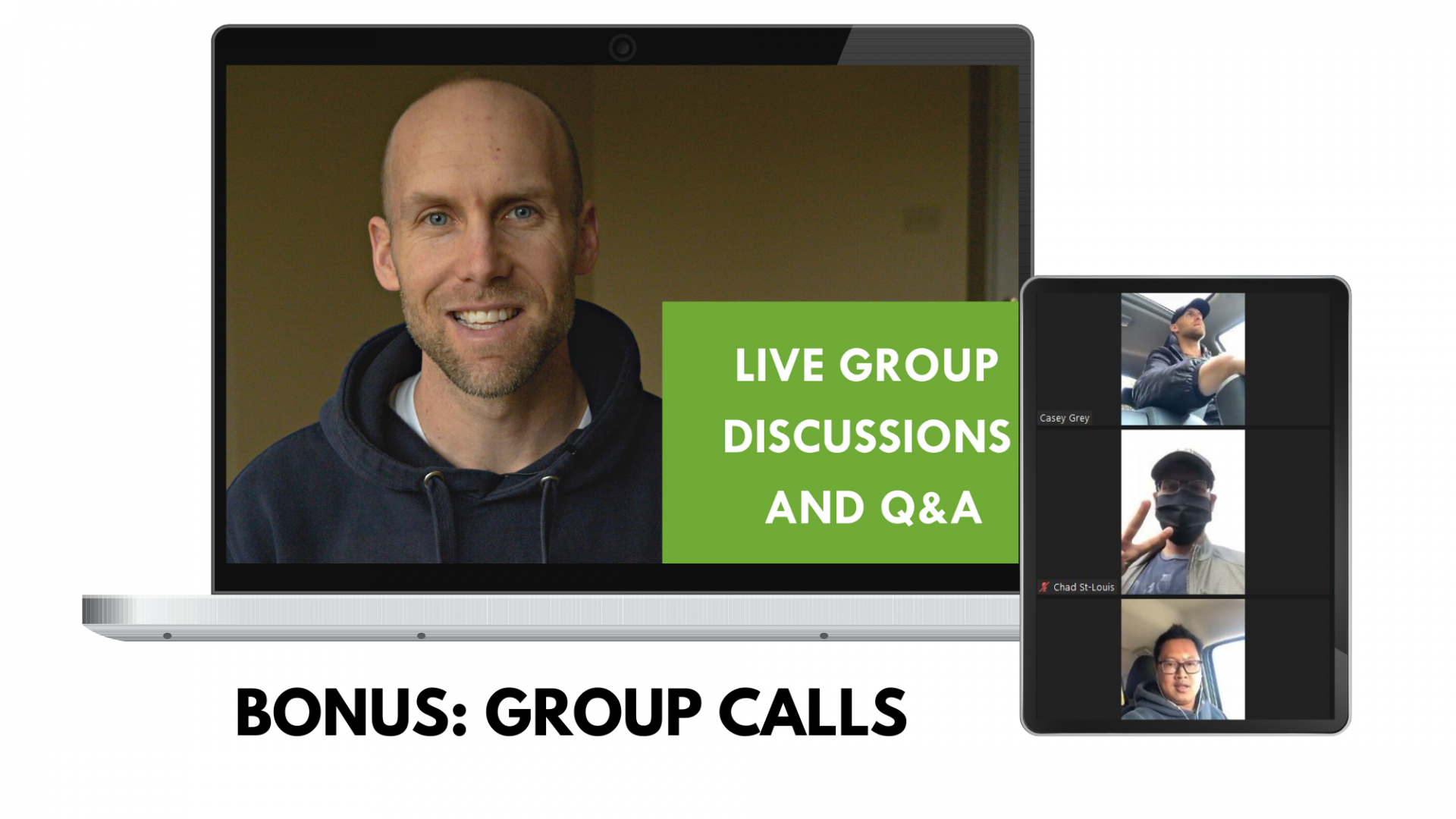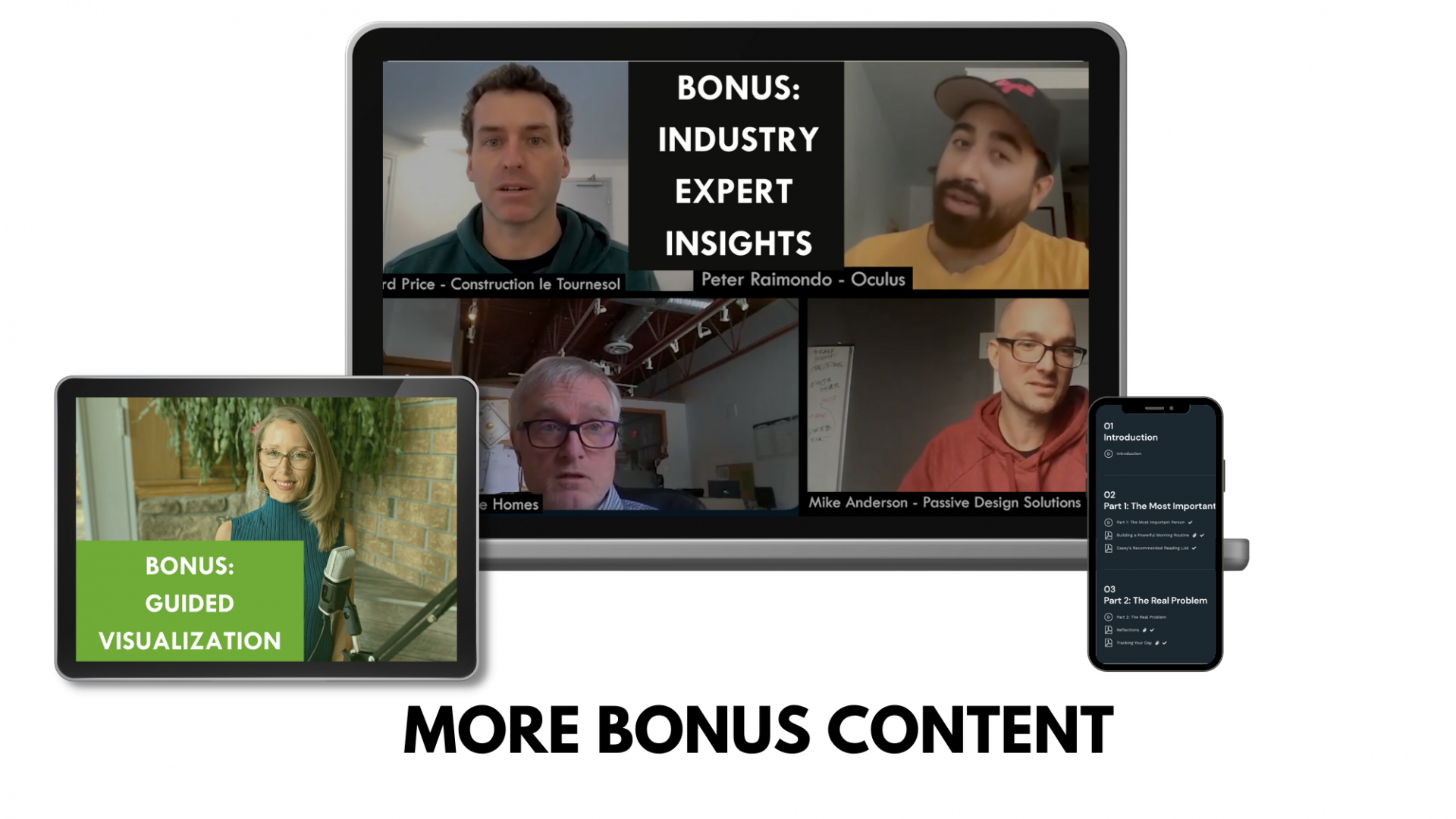 THE COURSE
7 Modules, 21 short video lessons, 8 PDF Exercises, Templates, Scripts and Guides
Lifetime access to 21+ video lessons to guide your process. Templates, guides, and cheatsheets to accelerate your progress.
Everything you need to market and sell high-performance homes effectively.
Download additional BONUS guides/reference materials
-Sales process flowchart
-Recommended equipment lists
-FAQ suggested responses
-client care tips
2 pre-recorded group calls
Casey has cohort 1 joining in on topical discussions, asking questions and meeting like-minded professionals.
BONUS: Interviews and guided visualization
Insights from industry experts and and exercise to improve clarity with former psychotherapist Natasha Grey
ALL THIS FOR ONLY

$697

USD
MOMENTUM WITHOUT OVERWHELM



CREATE A UNIQUE MARKETING STRATEGY THAT WORKS FOR YOU.
Guaranteed Security using one of the most advanced encrypted systems on the market.
The information in this page is being processed and encrypted securely using industry-leading encryption and fraud prevention tools.
Created with